Connor and I, as usual, met up for Coffee and a chat. Connor had his Hassleblad with him, beautiful is an understatement. It really is a timeless camera, a joy to use with some of the best glass around. So we thought "Hey lets use our iPhones to take pictures of the ground glass screen". We already know how 'great' images can be from this Legend of a camera ... therefor, why not 'how crap' can they get ....The grid below has a few of the pics in their 'iPhone' taken glory. Just look at that render.... Huff would be proud.
So a bit of fun, and really if you look at this in a diffrent light, you could really have some enlightening experiances with it. If you imrove your capture techniue (beter yet tape the iPhone to the top finder) and remedied the replections on the ground screen,its a given. why anyone would need the Hassleblad CFV-50c degital back which ...
comes with a cutting edge CMOS sensor (

just like its H5D-50c sibling

) offering photographers outstanding performance at all ISO settings

.
is a good as gue$$ as any. Yea whatever ....I think every Hassleblad user owes it to themselves to dress down their Holy Grail and live a little. Take a walk on the wild side and embrace the mobile glory of the iPhone.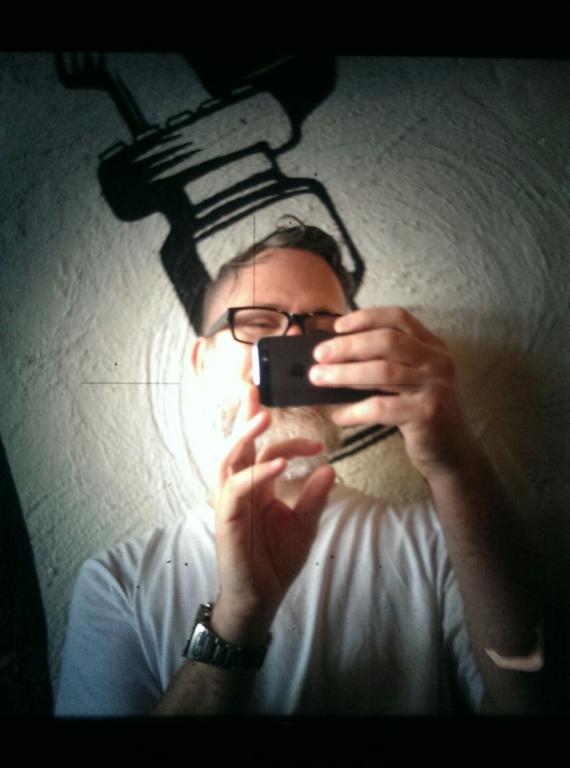 YOU PUTTEN the phoney onto da topa ....yuk yuk yuk ... clickety click you gosta za pic ....
So for what it's worth there you have it, 'ART'. Conner and I would just like to thank both Apple and Hassleblad for allowing us to be creative within a positive collaborative framework. Till next time